SHRUTHI SERI DHANAN `JAYA` AGIDE!
Posted date: 04 Sat, May 2013 – 09:23:56 AM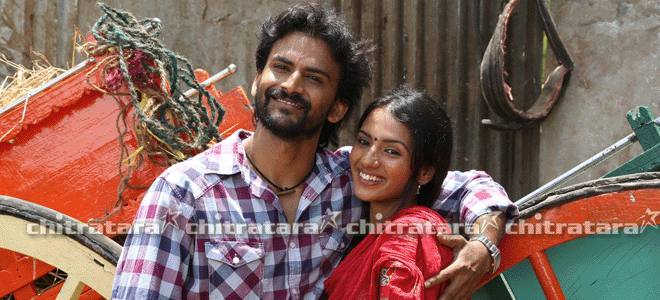 'Raate' is the first big venture for both Shruthi and Dhananjay. Both hail from Mysore. Shruthi was spotted by Imran Sardaria. She was one of the group dancers. The first film for Shruthiw as 'Lucia', second is 'Papas Kalli' and third one 'Raate'. She looks the typical middle class girl but sharp in her looks – a shine of good performance could be gauged from her short stint in the media meet on last Thursday at Kanteerava studio.

I was a group dancer three years ago. Raate is a big offer for me. I play a tearjerker at places and look 'Muddu Muddu' she says. Her interest revolves only around Raaja. In love this is a film that thinks in another level she says.

Dhananjay has got equally sharp features and his strength is theatre. The confidence that theatre has given to him makes him to forge ahead. Cycling in front of Rangayana in Mysore and finally joining there plays the roles in English plays too Dhananjay acquired first footage in director Guruprasad 'Gombeyatavayya'. He was picked from there to Guruprasad 'Directors Special' that is all set for release. Dhananjay remembers his first Guru Mime Ramesh in theatre.